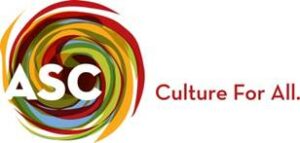 Artists and cultural groups receive a combined $336,960 in CSA Cultural Vision Grants
February 10. CSA rewarded Cultural Vision awards grants to 48 groups and individuals for projects that build community and increase relevance and innovation.
Several serving the Lake Norman area received a total of $37,300:
* Charlotte Dragon Boat Association & Asian-Chamber of Commerce — $5,000 to support the Charlotte Dragon Boat/Asian Festival 2022 in May 2022 at Ramsey Creek Park, Cornelius.
* North Mecklenburg Community Chorus Inc. — $8,300 to support the North Mecklenburg Community Chorus in presenting its spring 2022 season of choral music culminating in a performance titled "Unisong: A Musical Reflection on Unity" in April 2022.
* WDAV Classical Public Radio (Davidson College) – $10,000 to support diversity, equity and inclusion initiatives in the local music scene by funding, organizing and promoting a concert series featuring black and brown artists collaborating with classical musicians.
* Historic Rosedale Foundation – $4,000 to support the restoration, expansion and enhancement of research, interpretation and public presentation of the Black experience at Historic Rosedale, Huntersville.
* Friends of the Arts of Davidson College — $10,000 to support the creation of productions for new professional theater on the Davidson College campus in the summer of 2022.
In total, winners receive combined funding of $336,960.
The awards provide funds of up to $10,000 to support arts and cultural projects presented in Mecklenburg County by Mecklenburg County-based creatives or nonprofits that pursue one of the following goals:
* Build community by connecting individuals across points of difference
* Build community by nurturing, celebrating and supporting authentic cultures and creative expression
Increase relevance by using arts, science and history to solve complex community issues
* Increase innovation by supporting the creation of new and groundbreaking works
The latest recipients of the Cultural Vision grant are:
* Carla Aaron-Lopez – $5,000 to support local creators of color, gender-nonconforming artists and senior artists by exhibiting their work in spaces founded by legacy organizations in Charlotte in the spring of 2022.
* American Capoeira Foundation – $7,000 to support Sua Casa, an Afro-Brazilian cultural festival highlighting the importance of the African diaspora, particularly the art forms of capoeira and samba.
* Tony Arreaza – $8,500 to support a better understanding of Charlotte's Latino community by showcasing their musical talent, sharing their stories of resilience and highlighting the need for immigration reform.
* Arts+ — $10,000 to support a 10-episode podcast series that celebrates the stories of different people in our city.
* Bach Akademie Charlotte — $9,500 to support the 2022 Charlotte Bach Festival's "Bach at the Brauhaus" and "Bach in a New Light" programs, reaching out to the community with recitals in non-traditional venues.
* PJ Barnes – $4,000 to help local black filmmakers create cutting-edge new content that elevates their work through The Blackout Film Project.
* Blumenthal Performing Arts – $3,500 to support theatrical productions of "Romeo and Juliet" and "Edith Can Shoot Things and Hit Them" at the Brooklyn Grace Church performance space in February and April 2022.
* Blumenthal Performing Arts – $10,000 to support academic and achievement-oriented workshops for youth that will culminate in May 2022 with Freestyle Love Supreme, an event that will expose youth to live improv theater and encourage creative expression .
* BNS Productions — $10,000 to support a performance of Langston Hughes' "Black Nativity" at the Booth Playhouse.
* CN Jenkins Memorial Presbyterian – Department of Fine Arts – $3,650 to support the international community locally and overseas in building community through an international festival in May 2022.
* Camino Community Development Corporation — $10,000.00 to support the creation of the "Journey of Hope" public mural that celebrates the life of Charlotte's Hispanic immigrant community and their contributions to the city.
* Charlotte Art League – $10,000 to support Building Bridges, which continues conversations about ending racism through art and provides opportunities for artists of color to express themselves artistically at various locations in the Charlotte-Mecklenburg area.
* Charlotte Black Film Festival – $8,000 to support the 12th Charlotte Black Film Festival, which promotes the importance, history and need for black stories told through film.
* The Cherry Community Organization – $4,000 to help Charlotte's oldest black community share its rich history by creating a walking tour of historic homes through research, oral histories, photos and links.
* Eva Crawford – $3,700 to support the 'Your Good Neighbor CLT' Art Exhibit and Reception, a celebration of good people making a difference in large and small ways in the Charlotte area, to increase support mental health counseling and homelessness.
* Dear Soul Music Co. — $9,700 to support spring and summer recording arts camps at the Eastway Regional Recreation Center for children and teens ages 10-17.
* Heidi Dove – $3,600 to support the creation of a documentary film that explores the importance of arts education and an intensive year-long GAP training program for at-risk black and brown students in Charlotte-Mecklenburg.
* Gay Men's Chorus of Charlotte — $10,000 to support the formation of the Women's Chorus of Charlotte, a soprano-alto ensemble raising their voices on issues affecting women's families.
* Health Empowerment Renewal – $10,000 to support the SummerStock Festival at Camp Greene Park, a celebration featuring live multicultural dance, musical performances, visual arts, live painting and a fashion explosion.
* I AM not the MEdia, Inc. – $8,700 to support the education, development and film production of stories directed by Black teenage girls at Black Girls Film Camp in Spring 2022.
* JazzArts Charlotte — $7,550.00 to support the creation of a Latin Jazz Youth Ensemble for middle and high school students at Central Piedmont Community College in the spring of 2022 that celebrates the music/culture of Charlotte's Latino community.
* Jessica Camacho, Hinge Productions, (JCE LLC) – $5,000 to support the creation of the Latino video series, showcasing Latino artists, teachers and influencers in the community.
* Jermaine Nakia Lee – $8,000 to support Kuumba Academy, an 18-month, tuition-free Artist Development Fellowship to nurture visual artists and performers of color and equip them with the tools to sustain thriving professional careers .
* Levine Museum of the New South – $10,000 to support a new initiative to create content and programs for and by young people using history.
* The Light Factory – $10,000 to build community and support, nurture and encourage emerging black photographers in Charlotte by exhibiting their new work and having community conversations in East, West and South Charlotte
* Lorien Academy of the Arts – $7,200 to support the launch of after-school photo clubs at three Title I schools.
* Micaila Ayorinde (Ayo) Milburn-Thomas – $10,000 to support Black mothers who have lost loved ones to racial violence by building support and awareness for independent living choices with a festival that showcases successful Black people to various resources.
* Jessica Moss – $4,000 to support The Roll-Up's Radical Rest initiative for black creative mothers.
* Omimeo Mime Theater – $10,000 to support a variety of performances by local and North Carolina cultural artists and performers throughout the Charlotte Earth Day Family Celebration event at First Ward Park.
* Open Door Dance Foundation – $10,000 to support inclusive studio and outreach classes and inclusive performance opportunities for dancers with and without disabilities.
* Playing For Others (PFO) – $10,000 to support PFO's winter/spring 2022 arts programming, designed to expose a diverse group of teens and children with disabilities to a wide range of artistic experiences while building connections significant.
* Project Scientist – $10,000 for underserved students in Charlotte to attend four months of Project Scientist's virtual after-school STEM club.
* QC Family Tree – $6,600 to support Rehearsal Dinners, a creative problem-solving platform that offers artist facilitation and creative handling of complex community issues with a diverse group of participants.
* Queen City Harm Reduction – $5,500 to support people who use drugs (PWUD) by building a community garden that will provide connection, healing and growth.
* Savvy Organization Inc — $3,360 to support the development of a contemporary chamber music ensemble and collaborations between composers from diverse backgrounds, ethnicities and musical styles with local artists at quality concerts in various neighborhoods.
* SimplisticPhobia, LLC – $4,000 to support cultural growth and connections in black southern culture through an interactive, multimedia experience at a Southern Culture Dinner at the Mint Museum Randolph Garden.
* Sol Nation – $9,000 to support the history of the Environmental Justice (EJ) movement and amplify EE issues through an art installation titled "Environmental Justice Is…" based on an ongoing Sol Nation campaign.
* Jermaine Spencer – $5,000 to support the growth and sustainability of the music ecosystem for independent artists in a series of monthly events.
* Tosco Music — $8,900 to support and nurture the interests and passions of immigrant and refugee youth through the exploration of careers in music.
* Town of Matthews – $9,000 to support cultural programming and public art for residents and visitors by bringing inclusive events, programs and artwork to the Town of Matthews.
* Town of Mint Hill — $10,000 to support the community by creating new events and modifying existing events to celebrate, promote, enhance and sustain community engagement.
* Tamara Williams – $10,000 to support Lavagem's celebration! an Indigenous and Afro-Brazilian arts and culture festival celebrating black heritage with diverse communities in Charlotte.
* Winterfield Community Garden – $5,000 to support community engagement through a 'Dozen Years of Digging' festival commemorating the Winterfield Community Garden with a celebration of science, art, music and culture literature around the theme of sustainability.
CSA's Cultural Vision Grants are supported, in part, by Mecklenburg County, the Infusion Fund and its donors and individual donors to CSA.