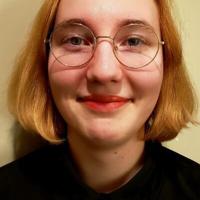 Arts and Humanities Commission Set to Honor Artists with 2022 Awards | Life
FAIRMONT — Next weekend, the Fairmont Arts and Humanities Commission will honor those who have made significant contributions to the local arts scene over the past year.
The 37th Annual Commission Awards Ceremony will be held April 24 at 2 p.m. at Central Christian Church, 1641 Big Tree Dr., Fairmont. This year, the Commission will honor the work of a cross-section of artists ranging from high school seniors to those with more seasoned records in their disciplines.
Here is an overview of the 2022 winners.
Sunni Bartlett
This year's winner from North Marion High is Sunni Bartlett.
During her time in the North Marion High School Theater Group, she had the honor of playing the role of Kurt von Trapp in "The Sound of Music", Prince Ferdinand in "The Tempest", Macbeth in "Macbeth" and Harpagon in "The Miser". "
Sunni received the All Festival Cast Award for her performances as Ferdinand and Macbeth at the regional theater festival. For her role as Harpagon, she received Outstanding Performer Overall Regionally and Nationally. She was also awarded the Steve Glendenning Scholarship for Outstanding Performance at the 2022 W.Va. Thespian Festival. the price of political awareness. She plans to continue her studies in theater and performance at the University of Illinois at Chicago. She is the daughter of David Bartlett of Clarksburg and Sherri Moore of Mannington.
Joel Dugan
Joel T. Dugan received his BFA from the College for Creative Studies in Detroit, Michigan in 2002 and completed his MFA in 2011 at the Henry Radford Hope School of Fine Art at the University of 'Indiana in Bloomington, Indiana. He is an accomplished visual artist and works primarily as a painter. He has an active national and international exhibition record of over 122 solo and group exhibitions. Joel has also completed numerous public art commissions and several corporate commissions for institutions such as Ford Motor Co., General Motors, Detroit Athletic Club, Fort Hays State University, Michigan State, and the City of Fairmont.
Joel has done two huge murals, one overlooking Palatine Park, the other downtown based on an image from Bob Tinnell's film Feast of the Seven Fishes – and he's been working on similar projects. In all of the areas he calls Joel home, Joel has always strived to cultivate community interest in public art and community projects such as curbside murals.
He is also drawn to artists who document the human condition and draws inspiration for his work from his life experiences. He currently resides in Fairmont with his family and serves as chair of the Department of Architecture, Art, and Design at Fairmont State University.
Vincent Fluharty
This year's winner of the Fairmont Senior High is musician Vincent Fluharty.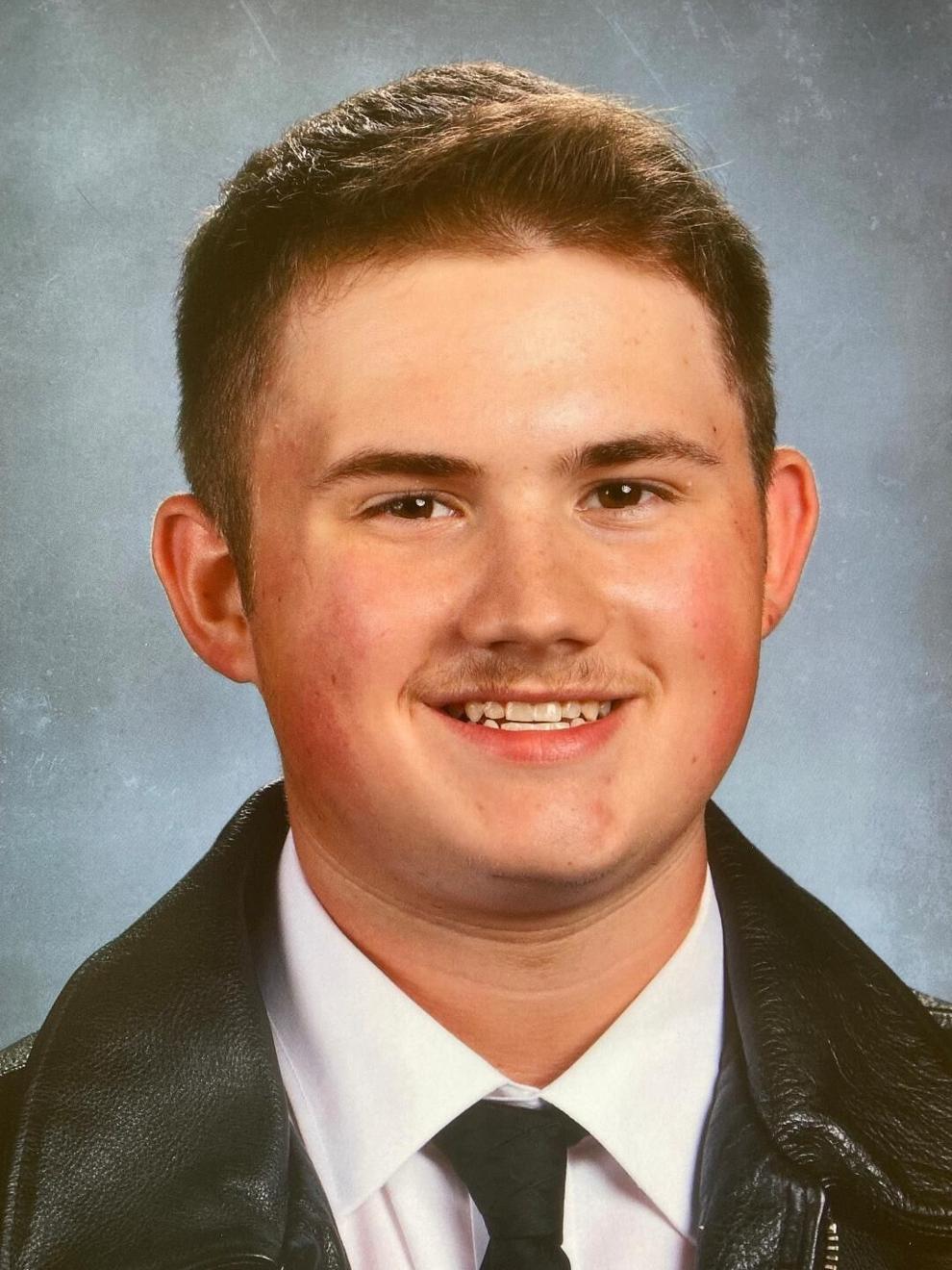 Vincent has been a passionate musician for seven years. He is the current Senior Commanding Officer of the Fairmont High Band and was the Battery Captain the year prior. He has also participated in the Fairmont State and WVU honor orchestra programs. Although he plans to study at WVU for a degree in civil engineering this fall, he hasn't forgotten his music and recently auditioned for the WVU Mountaineer Marching Band on tenor saxophone and is looking forward to what's to come. Music, says Vincent, gives him happiness and joy on a daily basis.
Emma Martin
This year's winner from East Fairmont High is saxophonist and vocalist Emma Martin.
In 7th grade, Emma began playing alto and baritone sax in the East Fairmont Middle School orchestra under TJ Bean, and at East Fairmont High she played tenor sax in the East Fairmont Middle School orchestra. 'EFHS. She was also selected to perform in the WVU Honor Band. During her final year at EFHS, Emma joined the Elizabethan Choir under Michael Carpenter and the My Fair Ladies Women's Choir, singing soprano in both bands. She was also chosen to sing in the state high school choir.
After graduation, Emma will begin her college education in the WVU Creative Arts School's music program and plans to pursue a doctorate in music education, with a minor in performance. She thanks Bean and Carpenter, her parents, Scott and Tonya Martin, and her friends and family for their endless support and advice.
Rebecca Ramsey
Among seven other awards, the Commission will also present the annual Marion Satterfield Award at a Fairmont State University to an advanced arts graduate. This year it will go to musician Rebekah Ramsey.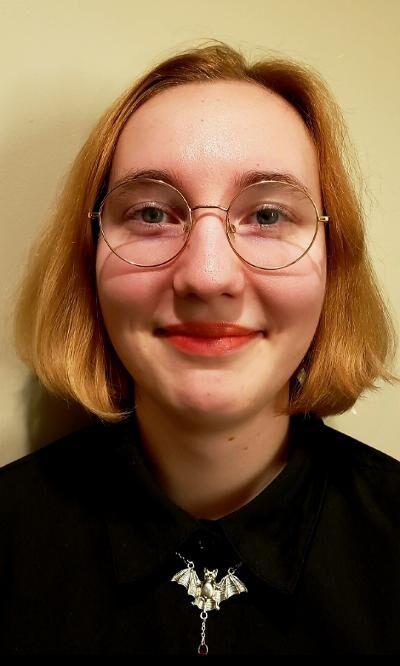 Rebekah is from Roane County, West Virginia and is a music education major with a concentration in vocals. Throughout her time at Fairmont State, she has been part of several ensembles, including a chamber choir, collegiate singers, jazz band, marching band, wind ensemble, and most recently the Morgantown Community Orchestra. After graduating, she plans to continue her education and pursue a master's degree.