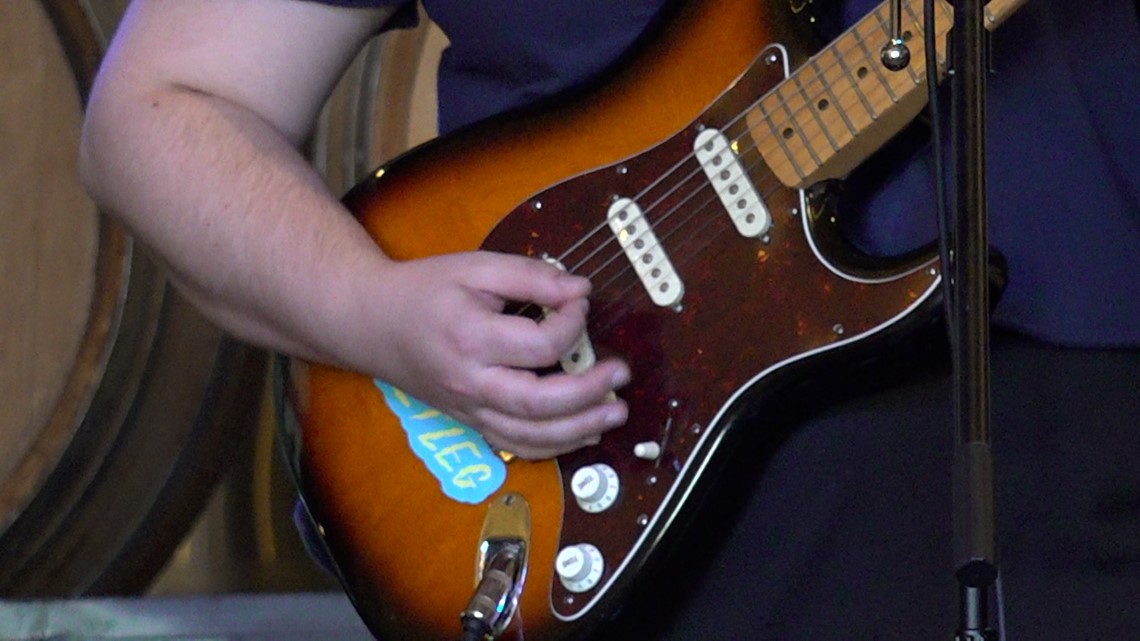 'Invisible Fest' rocks Huntsville with local artists
"Invisible Fest" is an event organized by the host of WLRH 89.3's "Invisible City" radio show, bringing together local artists from different genres.
HUNTSVILLE, Ala. – As the music scene grows in the city, another local music festival rocked Huntsville at the Fractal Brewing Project. It is known as "Invisible Fest" with many local artists.
Festival creator Brad Posey and local artist Matthew Wilson explain what it's all about.
"When I was a kid there was a kind of weird mythology that like a DJ was kind of like a shaman or a wizard or something. To me, anyway, it seemed like something really magical and awesome, and I thought I was going to really enjoy being a DJ," Posey said.
Posey achieved his childhood goal 12 years ago as the host of "Invisible City" on FM radio WLRH 89.3.
His show consists of all different genres that can range from hip hop to jazz. This sparked an idea for "Invisible Fest" which is held every few years where local artists of all genres come together to perform.
"I want people to understand that there's an incredible amount of talent out there. There's blues bands, hip hop bands, metal bands and punk bands and there's so much to offer. here. It's kind of like a buffet. You can taste all these different, wonderful things," Posey said.
Matthew Wilson, also known as "Hew Tyler", would describe his genre as "Folk-Rock" and "Americana".
He hopes those who get into local music will hear things they've never heard before.
"I hope this brings them some kind of relaxation and peace for their evening…we live in quite uncertain and unsettling times, and I just hope that music can help them heal or go somewhere different, "Wilson said.
The local music scene continues to grow in Huntsville with new residents, new theaters and a passion to connect.
Wilson said this community is very supportive and inviting, "don't be afraid to just rather than put your toe in…. Just dive in and we'll all be there looking for you."
RELATED: Huntsville's Jazz in the Park 2022 Returns with In-Person Concerts
RELATED: Sluice Fest rocks Huntsville