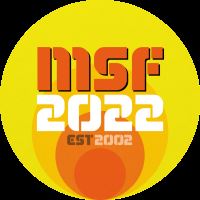 Margate Soul Festival 2022 | Details, tickets and programming
MARGATE SOUL FESTIVAL 20th ANNIVERSARY – 2022
The UK's most anticipated soul festival is back. Margate Soul Festival takes place from Friday August 5 to Sunday August 7, 2022, bringing together an exciting international lineup over 3 days.
The Margate Soul Festival is the UK's flagship soul event held the first weekend of August each year. It all started in 2002 in Fort Hill (Carnival Corner) with Eli, Olby's, a PA system, local guest DJs and an intimate crowd of music lovers. It is unique, being the only city center festival in the UK, offering both paid and unpaid events attracting over 20,000 people a day to its variety of stages.
Over the years it grew steadily, until 2015 when the partnership with Gordon Mac and the Mi-Soul Radio team became a global phenomenon, attracting festival-goers from across Europe.
Our main outdoor arena 'The Redstripe Sunset Stage' overlooking the sea, provides the backdrop to 2 days of live music, DJs and dancing, while The Margate Winter Gardens and Olby's Soul Cafe provide 6 music rooms for thousands of happy people throughout the weekend. And the free stages scattered around the old town give it a unique atmosphere.
The 2022 Festival will distill 20 years of soul and sunshine, into a regenerated Margate, and we will do everything to make it the best yet – a very special weekend experience in Margate Soul Town.