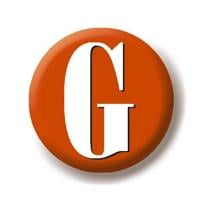 Marta Churchwell: September kicks off a busy time for area artists and artisans | Lifestyles
This month marks the start of the busiest time of year for area artists and artisans – the fall festival season.
Beginning with the Red Oak Festival II on Saturday September 10, near Carthage, there is a regional festival featuring arts and crafts every weekend until mid-October.
These are great opportunities to support artists by adding to your arts or crafts collection or doing some early Christmas shopping.
These festivals are the bread and butter of many artists, and they put a lot at stake for them. They spend months preparing enough inventory to cover a festival's sales blitz, and they spend long hours setting up their festival exhibition stands and then running them, sometimes in less than desirable weather conditions. . It's always a gamble on whether they'll make enough money to make it worth it. Show them your support by whipping out your wallet for some of their wares.
Our local festival, Joplin Arts Fest, will celebrate its eighth year on Friday, September 16 and Saturday, September 17 at Empire Market, 931 E. Fourth St. Hours will be 5-9 p.m. Friday and 10 a.m.-3 p.m. pm Saturday.
This is the second year that the Downtown Joplin Alliance has spearheaded the festival, having taken the reins from the Kiwanis Club of Joplin and community volunteers. Originally it was an outdoor festival held on Main Street and later in Mercy Park. When it was taken over by the alliance, it was moved to its Empire Market, a farmers' and artisans' market.
This year, the festival will feature 30 artists from Missouri, Arkansas, Oklahoma, Texas and Florida, said Ivy Hagedorn, director of program and marketing for DJA.
Seven bands and vintage swing dancers will also perform in the Market Court on Third Street behind the main building.
The festival will kick off with a performance by JoMo Jazz, followed by Alyssa Galvan, who plays blues, punk and glam rock, folk and Americana. The evening will end with a performance by Jump Company, a swing group that will accompany dancers from the local Vintage Swing movement.
Saturday's performers will include harpist Amanda Kimble; Lem Sheppard playing African-American Victorian music; The Sea Hollies featuring Irish folk music; and Dance Monkey Dance, a one-man band, playing a variety of genres.
The visual artists will show alongside some of Empire Market's routine farmers' produce and food vendors, who were invited to the festival through the same process as the artists. Produce and food vendors will be located indoors in separate areas from performers, Hagedorn said. Most performers will be in tents in the courtyard.
The food that will be served by market vendors and food trucks will include barbecue, chicken and waffles, Thai cuisine, gourmet hot dogs and a variety of beverages. A courtyard bar will serve wine, beer and craft cocktails.
This year's festival includes a few new features — the awarding of grants to attract new artists to festivals and the creation of a public artwork.
Grants have been offered to encourage entry by artists new to selling at festivals and showing their art publicly, Hagedorn said. The scholarships covered festival costs and provided stipends to cover the purchase of equipment and exhibits for the festival.
A $300 scholarship, for an art student at Missouri Southern State University, was awarded to Caitlyn Stewart, who majored in pottery. A $500 Indigenous and People of Color Scholarship was awarded to Angela Morgan, a member of the Wyandotte Indian Tribe. She creates Native American jewelry.
Also new this year will be the creation of a public artwork, Mended Hearts. Festival patrons will be invited to create hearts from a variety of materials and write down their hopes for healing the world, Hagedorn said. After the festival, the piece will hang in Empire Market, where there will be continuous creation of hearts by customers.
The week before Joplin Arts Fest will be the second annual Red Oak Festival II, scheduled for 9:00 a.m. to 5:00 p.m. on Saturday, September 10, in the recreated historic village of Red Oak, east of Carthage on Kafir Road off Route 66/ Highway 96. This is a tribute to nationally renowned Carthage artist Lowell Davis who passed away in 2020.
The festival will include arts and crafts vendors, quilt and antique car displays, music, blacksmith and other demonstrations, and a wagon ride.
Also on this month's festival slate is the 25th Annual Carl Junction Bluegrass Festival, which kicks off at 6:30 p.m. on Friday, September 23 and runs from 9 a.m. to 6 p.m. on Saturday, September 24 at Center Creek Park, 201 Valley. Lane, south of Carl Junction.
The list of October festivals includes the Neosho Fall Festival, October 1 and 2; Apple Butter Makin' Days at Mount Vernon, October 7-9; Maple Leaf Festival in Carthage, throughout October with signature events on October 15; and War Eagle Fair, southeast of Rogers, Arkansas, Oct. 13-16. The Bella Vista Arts and Crafts Festival, a major festival that has lasted more than 50 years, was canceled this year after the COVID-19 pandemic forced a two-year hiatus, leading exhibitors to move to other festivals and causing financial loss to the festival organizers.