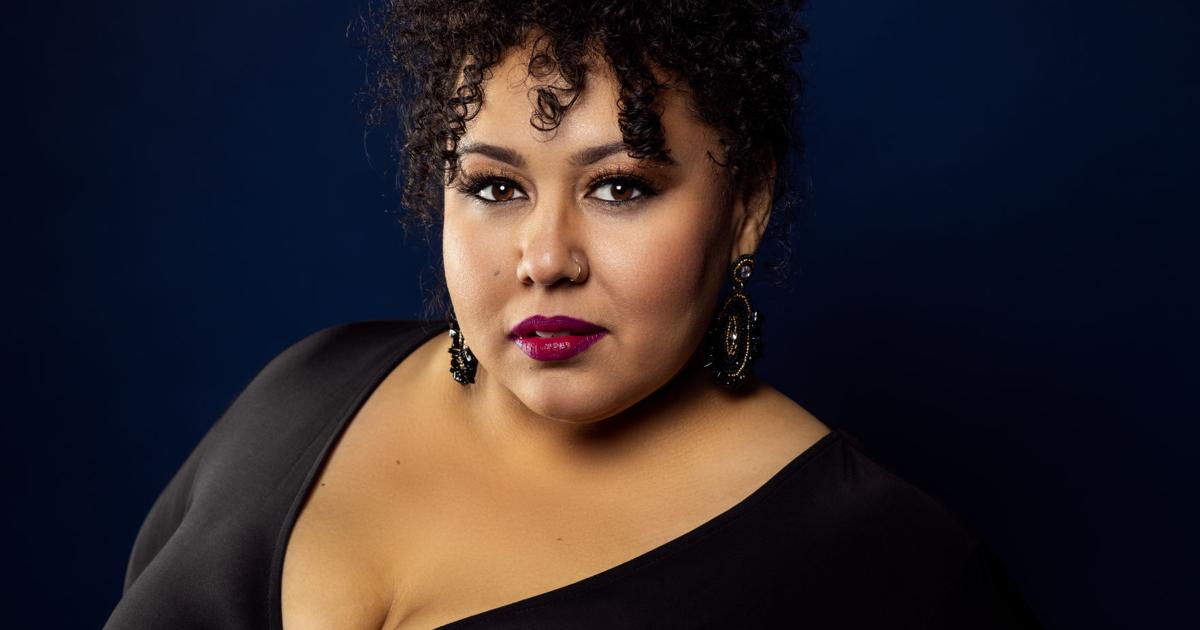 On the Rise: Up-and-coming artists galore at Discover Jazz Festival | Vermont Arts
A Green Mountain State institution, the Burlington Discover Jazz Festival is back in action with a full-fledged festival after a stripped-down, mostly outdoor version last year — a celebratory affair that marked the first major live event to return to Vermont after more than a year of mostly virtual performances — and the cancellation of the event in 2020.
The 39th edition of the festival, which begins Friday and runs through Sunday, June 12 at various Burlington locations, is hosted this year by musician and activist Michael Mwenso and Jono Gasparro. Mwenso, who performed with his Harlem-based band Mwenso & the Shakes at festivals in 2016 and 2017, and Los Angeles-based Gasparro, co-founded mission-driven company Electric Root in 2020.
The organization and artists' collective "focuses (around) black roots music and black artists by producing and organizing music, festivals, residencies and tours in addition to organizing workshops and artist-led and anti-racism initiatives aimed at changing and transforming society," according to Gasparro's LinkedIn page.
Jay Wahl, executive director of the Flynn, said this year's lineup "crosses generations to pass on a musical lineage."
"We honor the festival's 39-year legacy and the legends who have shaped this beloved annual celebration, but we also look to the future," Wahl said in a press release.
"Michael and Jono's incredible stewardship of the festival this year exemplifies the next generation of artistic leaders who look to their music's past and inject their personalities, styles and perspectives to create something new and exciting."
Here's a look at some rising stars performing at the festival. Check out next week's Vermont Arts for more on Discover Jazz Festival coverage.
Friday, June 3: Marquise Knox, All Night Boogie Band — The 31-year-old St. Louis-based rising guitarist brings his fiery brand of blues to Nectar's.
Nectar's, 9 p.m. $12 in advance, $15 day of show
Friday-Saturday June 3-4: Nikara Presents Black Wall Street – Brooklyn-based composer, vibraphonist and singer Nikara Warren, 33, presents her powerful project "Black Wall Street," which fuses hip-hop, jazz and neo-soul with Afro- Latin and Afro-Caribbean rhythms. The project, also the title of his stellar 2021 album, is named after the affluent black neighborhood of Tulsa, Oklahoma, which was burned down during the Tulsa Race Massacre in 1921.
Friday, 7:30 p.m.; Saturday 4 June: 6.30 p.m.; City Hall Park. Free
Saturday, June 4: The Brianna Thomas Band – The famed New York-based jazz singer – who "has a strong voice and wide range descending from Sarah Vaughan and Betty Carter and channeled through Dianne Reeves, with clarity and confidence and a little dirt ," according to the New York Times — brings her soulful, captivating vocals in support of her acclaimed 2020 album "Everybody Knows."
Flynn Space, 8:30 p.m. $25
Saturday, June 4: Jon Thomas, Jalen Baker, Ruben Fox — The three up-and-coming artists join forces at the intimate Radio Bean. Thomas, a pianist and Cleveland native – the New York Times called him "incredibly good" – fuses jazz with gospel, R&B and funk. Baker is a singular vibraphonist from Texas, while Fox is a rising London saxophonist based in Harlem.
Thursday, June 9: Vuyo Sotashe & Chris Pattishall — Rising South African singer Vuyo Sotashe teams up with Grammy-nominated New York pianist Chris Pattishall.
Flynn Space, 8:30 p.m. $25
Saturday, June 11: Caylen Bryant – Bryant, aka "the Bass Chica", is a young rising bassist based in New Jersey.
Flynn Space, 6:30 p.m. $25
Saturday, June 11: TJ Reddick — Taurien "TJ" Reddick is an emerging New York jazz drummer who recently graduated from the Juilliard School and has played with Wynton Marsalis, Chick Corea and Nicholas Payton.
Big Joe's at Vermont Comedy Club, 10 p.m. Free
Friday, June 10: Lakecia Benjamin & Soul Squad — The rising saxophonist and her band, Soul Squad, open for funk legend George Clinton and Parliament Funkadelic.
Waterfront Park, 7 p.m. Free
Other festival highlights:
Friday: 'The Sound of (Black) Music' – Conceived and created by festival co-curator Michael Mwenso, this "afrofuturistic" reinterpretation of Rodgers and Hammerstein's musical features musicians and singers such as Mwenso, Brianna Thomas and Vuyo Sotashe, among others, which pay homage to the history of black music.
Flynn Main Stage, 8 p.m. $10-$50
Sunday, June 5: Pedrito Martinez – The Cuban percussionist performs in support of his 2021 Latin Grammy nominated album, "Acertijos".
Espace Flynn, 6:30 p.m. and 8:30 p.m. $25
Sunday, June 5: Unknown Blues Band — The legendary Burlington band that got their start in this legendary locale as Hunt's reunites to kick off the jams. Big Joe's at Vermont Comedy Club, 8 p.m. Free
Tuesday-Wednesday, June 7-8: Gary Bartz, Sean Mason Trio — master saxophonist Gary Bartz — known for his work with jazz heavyweights such as Max Roach, Art Blakey, McCoy Tyner and Miles Davis — brings his fiery fusion sound .
Big Joe's at Vermont Comedy Club, 10 p.m. Free
Wednesday, June 8: Bobby Rush – The Grammy-winning Blues Hall of Famer gets up close and personal with two shows.
Espace Flynn, 6:30 p.m. and 8:30 p.m., $25
Thursday, June 9: Chicken Fat Injection — CFI is a relatively new band from Vermont that features such outstanding musicians as guitarist George Petit, bassist John Rivers, drummer Geza Carr and keyboardist Mike Hartigan.
Friday, June 10: George Clinton and Parliament Funkadelic — The funk legend, now 80, brings his massive Parliament Funkadelic ensemble.
Waterfront Park, 8:30 p.m. Free
Saturday, June 11: Mwenso & the Shakes, the Treme Brass Band, the Legendary Ingramettes — An opening for Arrested Development at the 2017 Burlington Discover Jazz Festival, Mwenso & the Shakes is a diverse Harlem-based collective that stirs up jazz, blues and La African music in its energetic mix.
Waterfront Park, 4 p.m. Free
Saturday, June 11: Joe Farnsworth – The much-loved jazz drummer performs a program called "honoring the makers of ancestral beats".
Flynn Space, 8:30 p.m. $25
Sunday, June 12: Joshua Redman — The saxophone star and longtime festival favorite presents new work with his trio 3×3, which draws from the songbooks of Duke Ellington, Thelonious Monk and Wayne Shorter.
Flynn Main Stage, 7 p.m. $30-$47