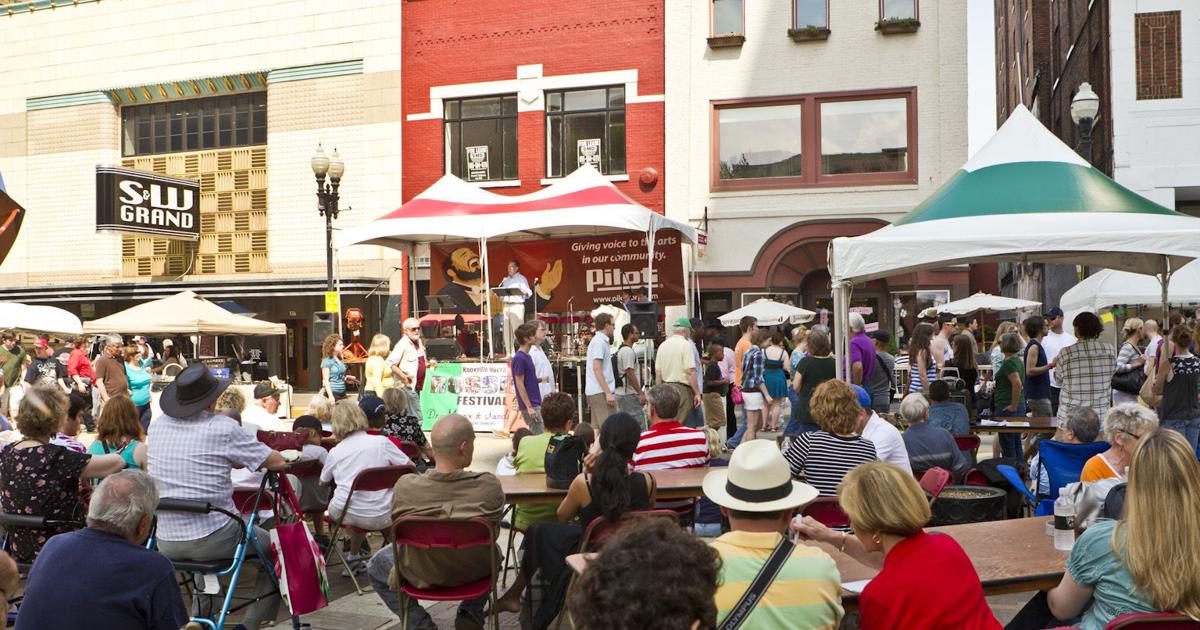 Rossini Festival Int'l Street Fair coming April 30 in downtown Knoxville | Rogersville
Knoxville Opera's Rossini Festival Int'l Street Fair will return to downtown Knoxville on Saturday, April 30, 2022.
This free celebration of the performing arts features 11 hours of non-stop entertainment on five outdoor stages.
Up-to-date information regarding show times and festival maps will be posted on RossiniFestival.Org as they become available.
Festival Highlights
● 5 music stages, with 50 hours of free entertainment by 1000 artists
● YMCA FunZone in Market Square
● Eagle Distribution Beer Garden
● More than 100 artisans and food vendors
● Welcome ceremonies with elected officials
● Mini-recitals by the guest artists of the Puccini gala concert of KO April 29
● Free concert by the Streamliner's Swing Orchestra from 8 p.m. to 10 p.m. on the instrumental music stage
Shows throughout the day
Knoxville Opera Puccini Concert Soloists: Rochelle Bard, soprano; Amy Shoremount-Obra, soprano; Adam Diegel, tenor; Scott Bearden, baritone Webb School Singers, Knoxville Opera Gospel Choir, Pellissippi State Variations, Lucia Andronescu Flamenco Dancers, Alexia Middle Eastern Dance Ensemble, Momentum Dance Lab, Knoxville Community Band, UT Jazz Big Band, Knoxville Jazz Youth Orchestra, Hardin Valley Thunder Bluegrass , the Barbershoppers Volunteer Statesmen, and the UT Trombone Choir.
For more information, interview requests or media inquiries, please contact Esther Blevins at 865-524-0795 ext. 251 or [email protected]
Knoxville Opera's mission is to provide residents of East Tennessee with high quality, locally produced opera and to contribute to the future of the operatic art form by educating the community about opera and its role in our culture. Knoxville Opera, founded in 1978, is a non-profit organization whose programs are made possible, in part, with major funding from Steve & Ann Bailey, Eden McNabb & Chris Bishop, Celeris Networks, City of Knoxville, Downtown Knoxville Alliance , Mark & ​​Cathy Hill, Home Federal Bank, Knox County, WR McNabb, Opera Volunteers International, Rotary Club of Knoxville, State of Tennessee, Tennessee Arts Commission,