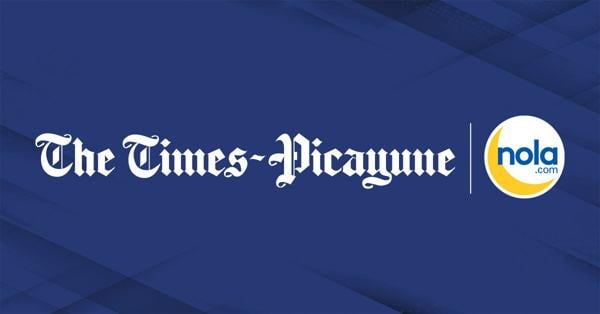 Savannah Buffett's Role in AXS TV's Coverage of 2014 New Orleans Jazz Fest Extends to Late Hours | Louisiana Festivals
savannahbuffetgo .jpg
Savannah Buffett.
(AXS-TV)
Savannah Buffett's role in AXS TV's coverage of the 2014 New Orleans Jazz Fest extended into the late hours. Last year, Buffett — daughter of Jazz Fest stalwart Jimmy Buffett — roamed the fairgrounds to contribute artist interviews to the cable network's inaugural coverage of the festival. This year, AXS is expanding from three days to four days of the second weekend of the festival, starting at 2 p.m. Thursday (May 1). And Buffett will contribute to "Last Night with Savannah" reports that will take him around town after the final official festival notes are played each night.
"Since (Jazz Fest) closes at sundown, there's so much going on afterwards," she said. "And being a lifelong Jazz Fester, I really want to get out of the fairgrounds a bit and give the audience a sense of what it's like out there after dark."
Buffett's late-night reports will air on the daily 2 p.m. New Orleans time show "Countdown to Jazz Fest," hosted by Kristen Aldridge. AXS airs locally on AT&T U-verse channel 1106, DirecTV channel 340, DISH channel 167 and Charter channel 857.
"I'm really excited to emphasize two different aspects," Buffett said. "One night we're going to eat. Donald Link is a friend, so I'm going to go around with him — we haven't decided which restaurant yet — and I can eat and chat with him, which I think, is really fun."
Elsewhere, the focus will be on various local music venues.
"We're going to Preservation Hall to showcase some of the most legendary venues. It's one of my favorite things to do. I'm really good friends with Rio Hackford, so I'm always at One Eyed Jacks. Swing Bar in Margaritaville is like my little home, I could take a breather there for a minute and have a cocktail.
"Of course, I want to present Frenchmen Street. For this one, I want to have a little less of a plan. My favorite thing is to go out there without a plan and see what happens."
Among Buffett's highlights from last year was an interview with his father, who wasn't playing at the festival for a change.
"It's always fun to be with my family," Buffett said. "I know it's fun for my dad. He loves playing Jazz Fest, but it was fun to be there with him and not have to work so we could just enjoy the festival together. "
Another highlight was the Maroon 5 interview.
"It was really fun for me to see Maroon 5 at Jazz Fest," she said. "I grew up with these guys. They were my roommates when I was 20, so having them play their first major American music festival there was awesome.
"The thing about Jazz Fest is its inclusiveness. Pop, blues, country, gospel music. It's not too cool for school. It was amazing to see them play on the coldest day of Jazz Fest in all the time. It was really a big highlight. for me.
"Seeing Billy Joel was awesome, and Hall & Oates. I had a big dance party at Hall & Oates last year. All the cool kids were at Hall & Oates, that's for sure."
Here is what NOLA.com | Times-Picayune music writers Alison Fensterstock and Keith Spera recommend doing after JazzFest:
Jazz Fest night shows: your best bets for weekend two
Do you have a question about television? Contact Dave Walker at [email protected] or 504.826.3429. Learn more about TV coverage at NOLA.com/tv. It is @DaveWalkerTV on Twitter and Dave Walker TV on Facebook.