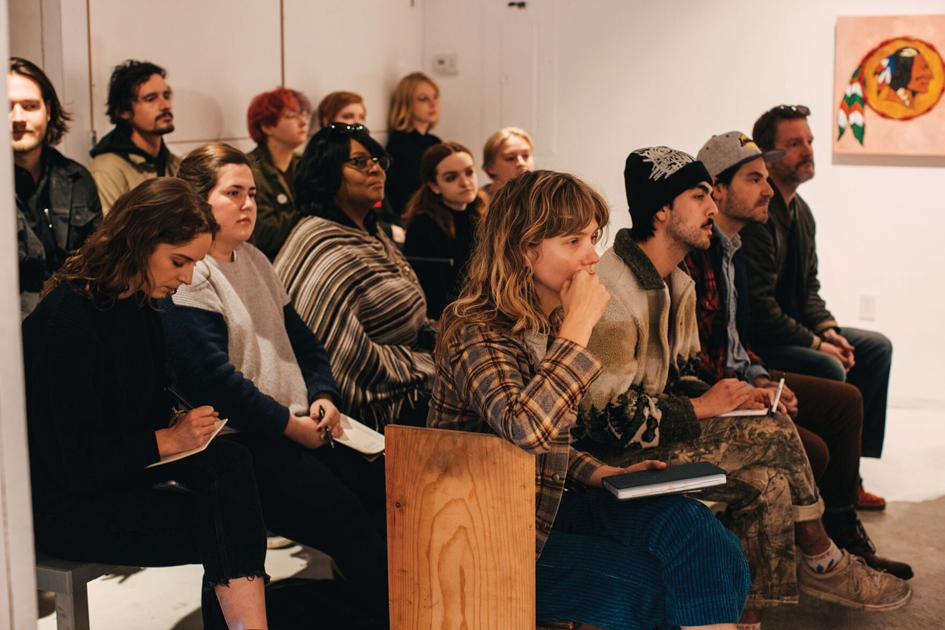 Talk to Three Artists and Designers Before Nashville Design Week | Arts & Culture
[ad_1]
Design is everywhere – in the buildings you live in, the streets you drive on, and the alternative weekly newspapers you read. This year's Nashville Design Week schedule is packed with discussions, panels, and workshops taking place November 1-5 (see some highlights below) that explore all the ways that design impacts our lives. lives.
Prior to the week-long event, the Scene met three of Nashville's talented designers who not only participate in Nashville Design Week, but also create the art, branding campaigns and social media content you probably already love.
Cymone Wilder
NDW opening night & Revelation of the 2021 community art project 7 p.m. to 9:30 p.m. Monday, November 1;
For the pleasure of creating 5 pm-6:30pm Wednesday 3 November
Cymone Wilder is a designer, literary artist and half of Simon and Moose, the family design company she founded with Cedric Wilder. His eye-catching work is full of energy that breathes new life into words. Follow her on Instagram at @simonetmoose.
It's amazing to browse your portfolio because each project is so different from the last. Where do you find inspiration for all your different styles?
Every client or project is so different, but I always start by asking, "How do I inject my style into this?" The common thread running through all of my work, no matter who or what, is this tangible, authentic feeling. Something you can touch, feel, and interact with. I am first and foremost inspired by jazz, then often inspired by the original signage across Nashville.
Lettering is a particularly interesting design element for me because, as a writer, I think the words themselves are so important. Here you have the job of making these words look beautiful while clearly conveying the message. Is it difficult?
Lettering has always been the easiest way to communicate in my work. He says exactly what it means. Sometimes when something seems too hard to say out loud, I know I can make it stand out in my letters. And when something is flat or trivial, I know I can elevate it with my work.
You've worked with some really awesome clients: Nickelodeon, HBO Max, Wired and more – what has been one of your favorite projects to work on recently and why?
It has been a busy year, filled with a lot of amazing projects, for which I am very grateful. I think my favorite project was to create a wordmark for this girl lay lay/ Nickelodeon. [Show star Alaya High] is such a bright light and bodes well for what's to come with Nickelodeon, and I was delighted that what I created was able to reflect that.
Who is your favorite designer in Nashville right now?
Jean Martinez has dropped some really awesome video thumbnails lately. I love to see Nashville through his eyes.
Lindsey Laseter
Ladies, Wines and Design Mentoring Huddles 5 pm-6.30pm, Monday November 1st.
Lindsey Laseter is half of Lasso, the branding studio that she founded with her partner Allen Laseter. Together, they are the brand partners and creative directors of Nashville Design Week. Laseter also founded the Nashville chapter of Ladies, Wine & Design, which will host the Huddles Mentorship Workshop on Monday, November 1. Follow Lindsey on Instagram at @lindseylaseter.
When did you start the Nashville chapter of Ladies, Wine & Design, and what inspired you to do so?
I started the Nashville chapter of Ladies, Wine & Design in the spring of 2017. At the time, I was working in a small design studio with only two employees and was thirsty for community and connection with other designers. It was born out of personal desire, but has evolved into a beautiful space for women across the city to connect on a personal level and support each other as professional designers.
You are not only a designer, you are also a partner of Lasso, specializing in "branding driven by movement". Can you tell me what this means in the design world?
Lasso is the creation studio of myself and Allen Laseter, an incredible animator, illustrator and director who also happens to be my husband. After both working independently for a decade, we realized how the overlaps of design and branding were filled with opportunities for movement and animation to bring brands to a new level – we could do more as a team by merging our expertise.
There are so many talented design and branding studios out there, but few have merged the movement as a key part of how a brand and a story can live in the world. Nashville Design Week 2020 was actually our first official project as partners and led to the decision to create a formal studio!
Who is your favorite designer in Nashville right now?
It's hard to choose just one, but New hat has always been a source of inspiration for us. Kelly [Diehl] and Elisabeth [Williams] create works from such a unique perspective, and we love to see artists and designers who have made such an educational impact on the city. We hope to do the same.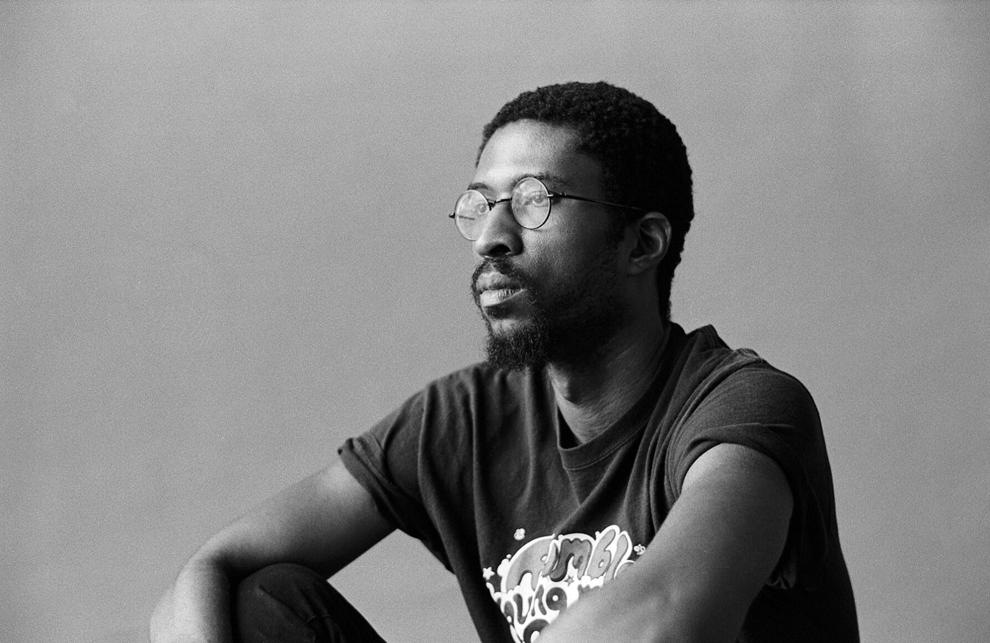 XPayne
NDW opening night & Revelation of the 2021 community art project 7 p.m. to 9:30 p.m. Monday, November 1
You've seen Xpayne's work, although you might not know it. He has designed logos and illustrations for Slim & Husky's, WNXP, the Nashville Shakespeare Festival and more. His work also appeared on the cover of Scene. Another customer? Spike Lee. The director purchased and licensed XPayne's Portait of Bill Nunn as Radio Raheem in Do the right thing. Follow him on Instagram at @xpayneart.
You paint, do digital design, branding campaigns and more. In all the ways you create, do you have a medium of choice?
It's difficult ! I think my all-time favorite medium might be airbrushing (plot twist!). Like those oversized Aaliyah airbrushed t-shirts that Missy Elliott wore in the videos, I used to make them. Lately I've been using spray paint as a way to reconnect with my airbrush roots.
Is there something you would like to see more or more support in the local visual arts and design community?
An unbridled black feminism, and a Nashville that is not afraid of subversive art. I think Nashville wants to support the arts but still has to understand the circumstances that artists face.
You call your work "Black Pop". I can see it perfectly – you have a crisp, lively energy and simplicity in your work like Andy Warhol, Keith Haring, Yayoi Kusama. Can you tell me more about this phrase and how it fits your work?
I started writing the term in college, watching people like Haring, Kara Walker, and Takashi Murakami. It was a way of identifying myself in the art world that some took seriously and others less. But as I got older I found that it also shows a certain creative approach as a participant in American life. I think 'popular' is a word that has layers, and when you change your perspective on what's popular, the world gets a lot deeper and more nuanced than the top 10 rankings. My goal is to explore black life in this setting as a way to enrich our cultural language. Simply put, Black Pop is pop art from a black American perspective.
You celebrate a lot of musicians in your work – Whitney Houston, Sade, Mary J. Blige, Aaliyah – I have to ask you what are your three favorite albums?
Axis: Bold as love through the Jimi Hendrix experience, ATlinks by OutKast, By your side by Breakbot.
Who is your favorite visual artist or designer in Nashville right now?
It was great to see Marlos E'van evolve over the years.
---
Nashville Design Week Highlights
Monday November 1
Designer in the round starring Joey Verzilli, Van Hoang, Ren̩ Manuel Ramos and Lizzy $ OUR; hosted by Kelly Diehl and Elizabeth Williams Р11:30 am online
Nashville Design Week opening night and unveiling of the 2021 community art project with LeXander Bryant, XPayne, New Hat and others – 7 p.m. at Gray & Dudley, 221 Second Ave. NOT.
Tuesday, November 2
A vision for guaranteed income with Read Ezell, Jamel Campbell-Gooch, Kenneth Caine, Stacey Rutland and Jackie Sims – 11:30 am online and in person at NDW Live Studio, 1015 W. Kirkland Ave., Suite 301
We all win: art as social justice with Andr̩s Bustamante and Michelle Ruiz Р5:30 p.m. at the Tennessee Immigrant and Refugee Rights Coalition, 3310 Ezell Road
Wednesday November 3
The power of printing with Hollie Deese and Nashville scene editor Mike Smith — 8:30 am online and in person at NDW Live Studio, 1015 W. Kirkland Ave., Suite 301
What story are we going to tell: museum collections through the prism of design starring Dr. Marquita Reed-Wright and Ashley Howell; hosted by Sheila Dial Barton – 5:00 p.m. at the National Museum of African American Music, 510 Broadway
Thursday, November 4
Defining the impact of Nashville's culinary arts starring Victoria Rothberg and Julia Jaksic; moderated by Nashville scene contributor Margaret Littman – 8:30 a.m. online and in person at NDW Live Studio, 1015 W. Kirkland Ave., Suite 301
When design matters most: Affordable housing in Nashville with Dominique Anderson, Kara Babin Gee and Kelsey Oesmann – 11:30 a.m. online and in person at NDW Live Studio, 1015 W. Kirkland Ave., Suite 301
Friday November 5
In the reception of the metaverse with Nova Lorraine, Israel Wilson and Teddy Pahagbia; moderated by Kamilah Sanders and Op̩ Majek Р5 p.m. at Ce Gallery, 112 Gallatin Pike S., Madison
Nashville Design Week Closing Party featuring Southern Word and Hunter Gee – 7 p.m. at Monday Night Brewing, 1308 Adams St.
Nashville Design Week will require attendees to show proof of complete COVID-19 vaccination (14 days after final dose) or a negative COVID-19 test dated within 72 hours of the in-person event. View the full list of events, purchase tickets and register on nashvilledesignweek.org.

[ad_2]