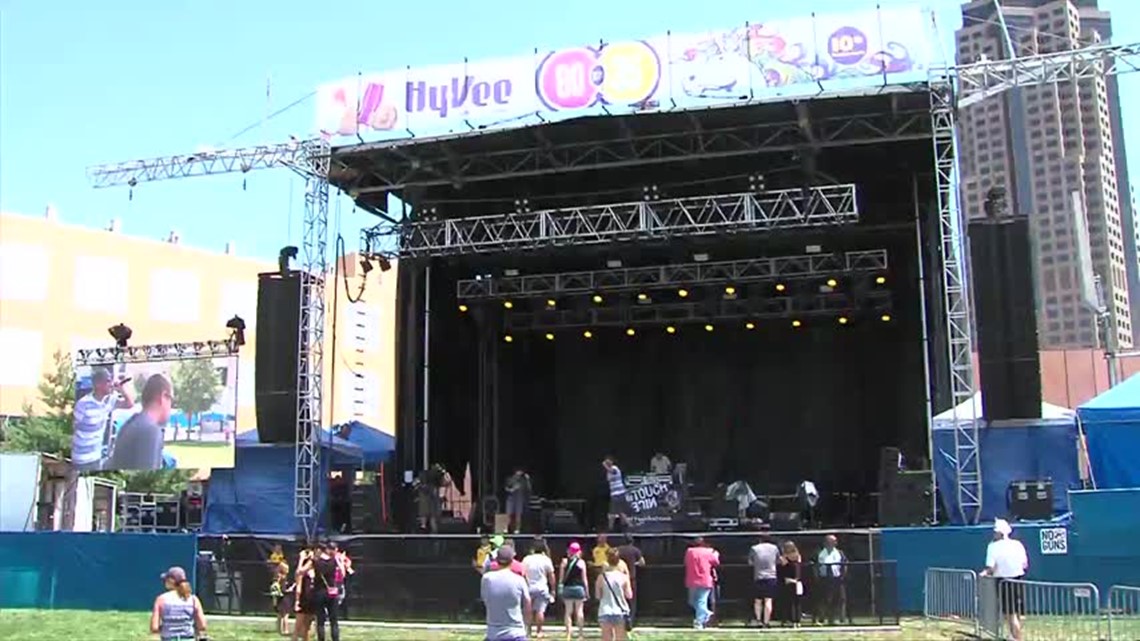 The 80/35 Music Festival announces the program of its concerts
Festival organizers have released the official schedule of all performances for the festival's 13th year, which will take place July 8-9 at Western Gateway Park.
DES MOINES, Iowa— After two years of cancellations related to COVID-19, the 80/35 music festival is back. On Thursday, the organizers released the official statement program performances on July 8 and 9 at Western Gateway Park.
The festival aims to make live music accessible to the community by offering free performances on four stages. A free stage is the Kum & Go stage, which will feature a mix of regional, national and international acts.
New York group!!! (Chk, Chk, Chk) will headline the Kum & Go stage on July 8, while Prince collaborator MonoNeon will headline the stage on July 9.
"This stage is a place to catch bands before they get huge," 80/35 festival director Mickey Davis said in a Release. "Anyone in the crowd for Lizzo's jaw-dropping performance in 2016 will know the energy of emerging artists on the Kum & Go stage."
Other stages free to the public include the Bravo Stage, the Emerging Artists Stage, and the Iowa Public Radio Stage.
Festival-goers who purchase tickets will have access to the main Hy-Vee stage. Headliners include singer-songwriter Father John Misty (July 8) and pop artist Charli XCX (July 9).
Tickets are on sale now at here.
Check out the full festival lineup below.
7 p.m. Japanese breakfast
9:15 p.m. Father John Misty

5:15 p.m. Hannah Marks: Outsider, Outlier
6:00 p.m. Meet me at the altar
8:15 p.m.!!! (Chk, Chk, Chk)
1 p.m. Greg Wheeler and the Poly Mall Cops
2 p.m. James Tutson and the Rollback
2:30 p.m. Anthony Worden and the illiterate
4:45 p.m. Avey Grouws Band
5:45 p.m. Mike Vallely and the complete disaster
6:45 p.m. Solid Sound Diplomats