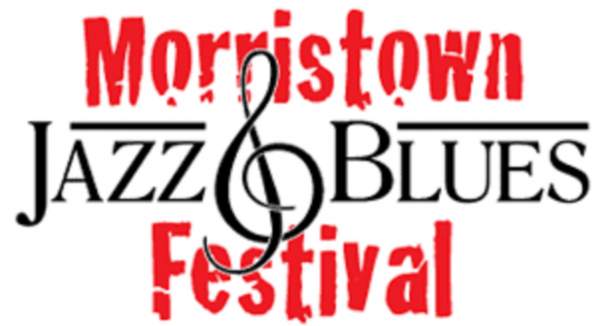 THE MORRISTOWN JAZZ & BLUES FESTIVAL GOES GREEN ON SEPTEMBER 17
The directory Morristown Jazz and Blues Festival brings a mix of favorite musicians and new artists to Morristown Green on Saturday, September 17 from noon. An initiative of Morristown Mayor Tim Dougherty, the Festival returns for its 12th year thanks to the generous support of a long list of sponsors.
"We are thrilled with this year's lineup that brings wildly popular artists like Bria Skonberg, Walter Trout and Frank Vignola back to Morristown," said Mayor Tim Dougherty. "Plus, we're thrilled to introduce young New Jersey blues sensation Veronica Lewis and the exciting big band of James Langton and Dan Levinson. It's going to be a great day of music for everyone!
This year's Festival kicks off at noon with the New York All-Star Big Band of James Langton and Dan Levinson. Called "just unbelievably awesome" by author and music critic Will Friedwald, the 14-piece ensemble plays arrangements of the great bands of the Swing era, including Duke Ellington, Benny Goodman, Count Basie and Artie Shaw. The ensemble includes many household names: pianist Rossano Sportiello, trumpeters Brian Paseschi, Mike Davis and Joe Boga; trombones Jim Fryer and Harvey Tibbs; saxophonists James Langton, Will Anderson, Matt Koza and Mark Lopeman; bassist Rob Adkins; drummer Daniel Glass; and singer/guitarist Molly Ryan.
At 2:00 p.m., the Festival continues a tradition established by the great Bucky Pizzarelli and presents Guitar Night at Birdland Band by Frank Vignola with guitarist Jimmy Bruno, keyboardist John DiMartino, bassist Gary Mazzaroppi and drummer Paul Wells. Frank invited virtuoso clarinetist/saxophonist Ken Peplowski to join them for what has been called "the best amateur jazz guitar show in the world."
"We are thrilled to be returning to Morristown to play this wonderful festival, especially with Ken joining us. We plan to play classic jazz standards that we know audiences will love," says Frank.
At 4:00 p.m., the Festival brings back an audience favourite, trumpeter, singer and songwriter, Bria Skonberg and her quintet consisting of Gabe Schneider on guitar, Will Delisfort on keyboards, Adi Meyerson on bass and Darian Douglas on drums. Bria, whom The New York Times has dubbed "the bright hope of hot jazz," will pair new material with classics, showcasing her fiery trumpet work, award-winning vocals and always entertaining stories.
"It means a lot to me to make music again with friends," says Bria, "and to share the healing power of music with the public. 'to go back there.
The 6:00 set features 17-year-old sensation Veronica Lewis, who captivated the blues world with her rocking piano playing and soaring voice. She's been compared to Dr John and Pinetop Perkins, and her debut album garnered two blues music nominations in 2022 for Best Emerging Artist Album and Pinetop Pianist of the Year. She has also received Blues Artist of the Year at the Boston Music Awards, Blues Blast New Artist Debut Album Award 2021, and Blues Blast Sean Costello Rising Star Award 2021. She will perform with Brad Dubay at the guitar, Joel Edinberg on sax and Mike Walsh on drums.
"I'm thrilled to be making my first appearance in New Jersey," says Veronica, "and especially happy to be in Morristown, home to an organization that has been very important to my family, The Seeing Eye. My grandfather, who was a huge jazz fan and a musical influence on me, had a Seeing Eye Dog for over 60 years.
Legendary blues guitarist Walter Trout returns to the Festival for the final set of the day. Walter got his start in New Jersey and still calls the Garden State his home, but he forged his reputation with John Mayall and the Blues Breakers in the 1980s. Mayall called him "one of the rock players and blues artists on the world stage". And he continues to be one of the biggest names in the blues world with his latest CD, "Ride," which debuted at number one on the Billboard Charts in late August.
"I can't wait to get back to my home country and I'm so happy to be back in Morristown for this fantastic festival," Walter said. "I still call New Jersey my 'home' even though I've lived in California for nearly 50 years. And I can't thank all of our fans enough for helping to make my new CD the top of the Billboard charts.
The Festival is made possible by a long list of sponsors, including Morristown Airport, Bijou Properties, Deloitte, Hampshire Company, Inglesino Webster, Rainone Coughlin, Scotto Properties, Sills Cummis & Gross, Valley Bank, Atlantic Health, Delaware-Raritan Engineering, Headquarters Plaza, PFK O'Connor Davies, Alaimo Group, Colliers Engineering, Day Pitney, Greenbaum Rowe, MPAC, PSEB, Riker Danzig, Topology, Uma Flowers, Vin Gopal Civic Association, Vertical Capital, Whiting-Turner and Morris County Tourism.
The Best Western PLUS Morristown Inn at 270 South Street is the official Festival hotel and is offering a special rate for the weekend of September 16-17 so out-of-town guests can attend.
The Morristown Jazz & Blues Festival pays tribute to one of its founders Linda Smith and longtime committee member Mike Fabrizio, who both passed away in 2021. The Festival takes place on the Green in Morristown from noon to 10:00 p.m. Admission is free so bring your lawn chairs, blankets and picnic baskets. For more information, visit www.morristownjazzandblues.org.