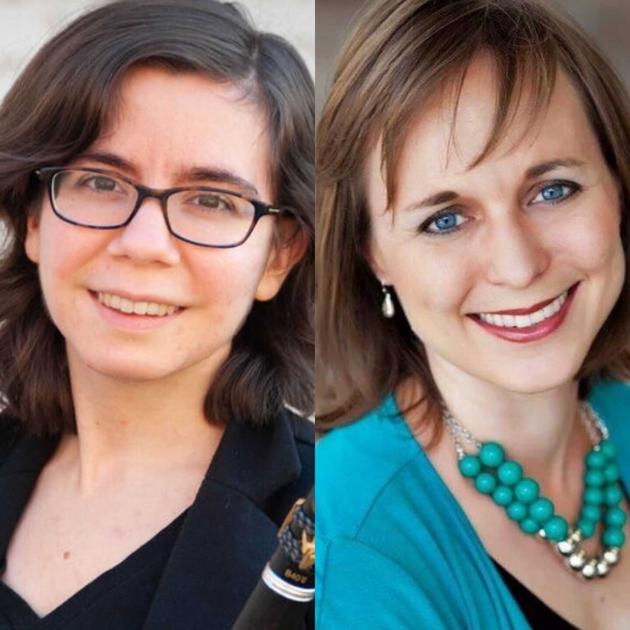 Victoria Bach Festival to present 'Music for Piano and Clarinet' | Entertainment
[ad_1]
The Victoria Bach Festival will welcome Erin Cameron and Faith DeBow to the First United Methodist Church at 4 p.m. on November 7 to perform music for piano and clarinet.
Cameron has a diverse career as a clarinetist, composer and educator. She is an assistant professor of clarinet at Arkansas State University in Jonesboro, Ark. A strong supporter of new music, Cameron has performed more than 30 world and regional premieres of new works, according to a press release from the Victoria Bach Festival.
"Erin was originally scheduled to come to Victoria in June 2020 as an emerging artist for the 45th annual Victoria Bach Festival," DeBow said. "When we switched to an online festival that year due to COVID-19, we knew we wanted to invite Erin to Victoria for a live concert. The program we have developed together represents a wide range of musical styles, and I am delighted to perform and share it with our audience.
The concert program will include music by Bach, the passionate romanticism of Clara Schumann, playful jazz-influenced rhythms by American composer Robert Muczynski and two contemporary works inspired by the music of Billie Holiday and the Grand Canyon.
First United Methodist Church is located at 407 N. Bridge St. in Victoria. Tickets cost $ 10 for all seats and are available online at victoriabachfestival.org or by calling the VBF office at 361-570-5788.
[ad_2]